---
Create big, shiny, bouncy, epic waves in seconds on the go! This must-have hair tool creates beachy, boho or glam waves in any time, anywhere. 

You just need to press one button and wait around 8 seconds to experience the most gorgeous curls for your next vacation, party or even for work.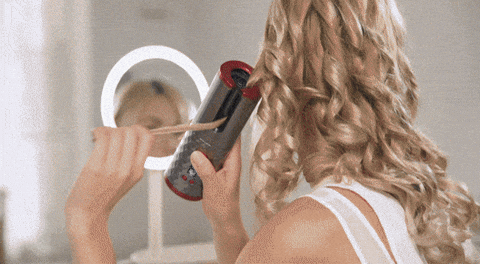 Intelligent Heat Control 
​​In order to keep your curls in perfect condition, and looks healthy & fresh, 
our Hair Waver Unplugged
features 6 adjustable low heat settings: 150℃/160℃/170℃/180℃/190℃/200℃, combined with 6 timer settings: 8s, 10s, 12s, 14s, 16s, 18s to avoid damaging your hair, even your hair is; fine, fragile or color-treated.​
Long-Lasting Curls
Making your curls last longer can always be a challenge,  but this device allows you to create your curls just the way you like them.  The best part of all, you will enjoy perfect curls that'll last over 5 hours. 
Keep Hair From Getting Tangled​
We care about your safety. If you put in too much hair in the barrel, the device will automatically stop and reverse the hair from getting tangled up!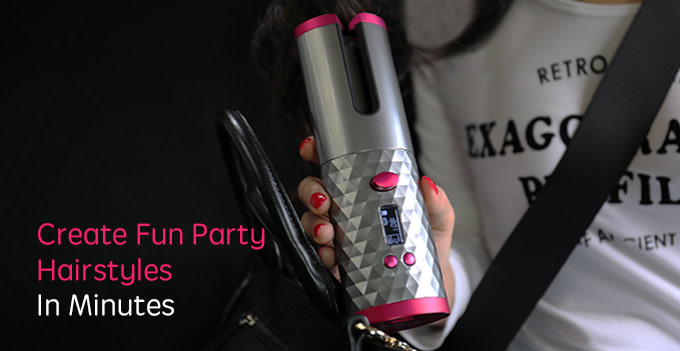 Product Features:
Ultra-small and cordless, to easily take wherever you go
Easy to use, No Skill Required ~ replacement for your tradition curling iron or curling wand. Perfect Curls or Waves Everytime
60-minute cord-free curling run time
Multi-directional curl action (left, right) with anti-tangle protection
6 Heat / 6 Timer Settings allowing you to create tight to loose curls and waves anytime, anywhere with Auto Off feature
LCD Digital Display shows all settings: heat, timer, battery level, and curl direction
Ceramic curl chamber reduces frizz and adds shine
Universal MICRO USB for charging
Package Includes:
1x Portable Hair Waver Wand
1x Suede Pouch
1x Hair Comb
2x Hair Clips
6 months warranty